What's New in Verbier for Winter Season 19-20
New In Verbier Winter 2019 – 20
What is new in Verbier for this winter? Every year I do a little round up of what is new in Verbier for the coming winter season – Here are a few new things straight off the Verbier rumour mill.
New Indian Restaurant in Verbier
Every year the Verbier restauranteurs play a game of musical chairs. When the music stops this winter there will be some changes. First out of the game is Millennium. Taking over the restaurant in the Hotel La Rotonde is KV Hotels. Apparently they are going to open an Indian restaurant. Let's hope it will be a truly authentic rendition of the Taj Mahal with an appropriate use of purple and mustard coloured flock wallpaper. Excellent news for lovers of an alpine poppadum!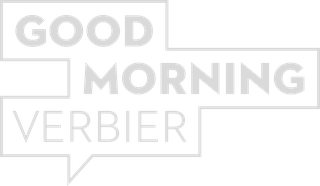 Good Morning Verbier
Next out of the game is La Bec at Mountain Air which is being replaced by Good Morning Verbier. Good Morning Verbier previously in Le Hameau will serve an increased range of breakfast goods, Grandma's cooking at lunch time and express sandwiches for those in a hurry. It is even possible to pre-order your favourite food on the Good Morning Verbier website. Christoph is certainly setting the pace and I look forward to some tasty lunchtimes.
However not to lose its hold on the space at Le Hameau and with a subtle name change to 'Good Crepe'. Apparently, Good Crepe have employed a crepe-ist (if such a thing exists) from Breton to make fantastic Crepes. Fantastic moves from Good Morning Verbier.
New Snow Canons on Savolyres
On the mountain it is going to be easier to ski back to Les Esserts. TeleVerbier are installing new snow making machines all the way down the Verbier side of Savolyres to Les Esserts. Perfect for skiing to Le Hameau for a Good Crepe!
New Ski Lifts in the 4 Vallees
Nendaz not wanting to live in the shadow of big brother Verbier has upped the stakes. Ready for this winter is the new gondola between Plan du Fou and Prarion. And just to really make everyone in Verbier a wee bit jealous the dudes at TeleNendaz are adding more snowmaking between Siviez and Veysonnaz. 4 Vallee tours will be vastly improved.
New Off Piste Regulations
Off piste law changed again… Ski instructors with a Brevet Federal can ski up to 45 degrees off piste.
Brexit
New for this winter will probably be the Brexit effect. What is the deal or will be there be a deal? This hot potato is best left alone! But… who really knows what it will mean for the many British seasonal workers in Verbier? Until now British seasonal workers enjoyed the benefits of 'Free Movement' in Switzerland because of the bi-lateral agreements between the EU and Switzerland. Who knows what will happen? Answers on a very small postcard please! Or just book yourself some tasty ski lessons.
https://www.roddywillis.com/wp-content/uploads/2019/10/What-is-New-In-Verbier-Winter-Ski-Season-2019-20.bmp
830
1024
Roddy Willis
https://www.roddywillis.com/wp-content/uploads/2018/04/RoddyWillis-logo.png
Roddy Willis
2019-10-20 10:34:39
2023-02-28 08:50:35
What's New in Verbier for Winter Season 19-20