Verbier Insider | Secret Submarine Base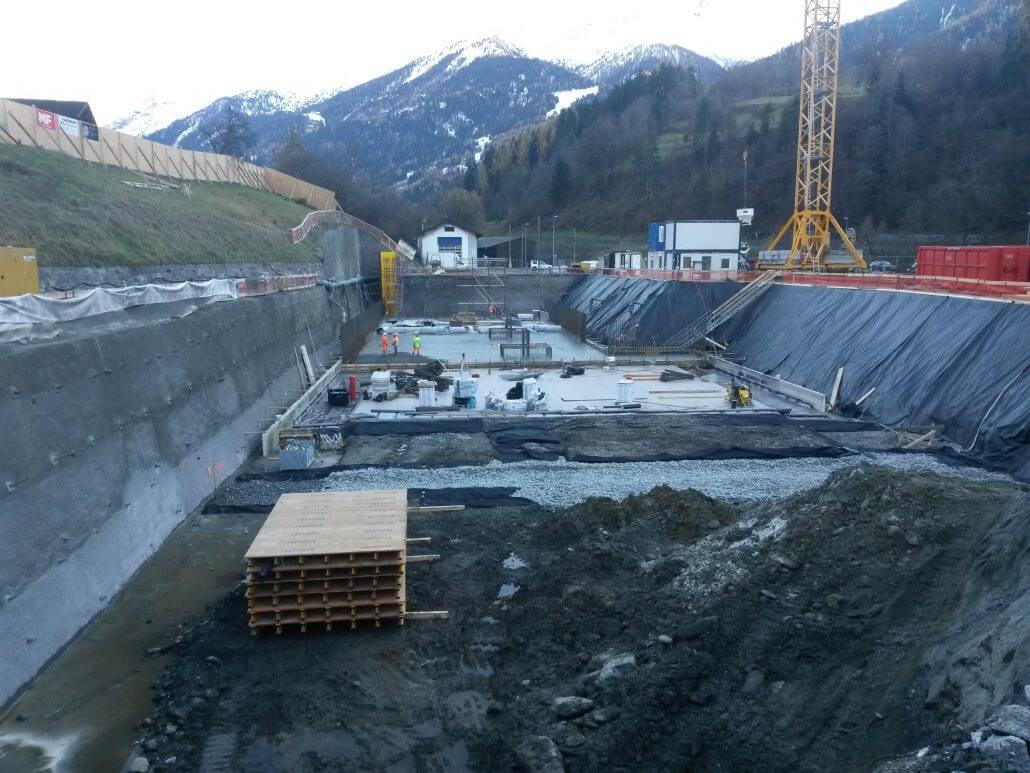 Verbier Secret Submarine Base
Not satisfied with making Verbier look like a Swiss cheese, the local building firms are getting carried away digging another massive hole, but this time down in Le Châble.  And as ever the gossip is rife. There are some great rumours and bar chat, around Verbier, about what is actually going on down at the train station car park in Le Châble.
Some people have said that the Swiss Navy are building a new secret submarine base. Others have said it is going to be an artificial surf break. Some have suggested it is a new communal nuclear bomb shelter. The Democratic Republic of Clambin (DRC) has denied any involvement. A kindly man in the Fer-a-Cheval, who was looking and sounding two sheets to the wind, suggested that a group of veteran Verbier ski bums are planning 'The Great Escape' to the 'Real World' and have started digging three tunnels (Tom, Dick and Harry) with exits in Vollèges, he also said 'have you seen the massive pile of earth by the road on the way to Vollèges' as further evidence to back up his story.
The real story isn't so colourful but is a great step forwards for Le Châble. The hole has taken more than 30 years of planning and is the start of a new underground train station costing 27 million CHF.  The new station platforms will be underground and will be the first train-gondola link in Switzerland, the station will also come into line with new federal directives relating to user safety and accessibility for people with reduced mobility.  The development will also make an extra 46'000 m2 of land available for 'Urban Development'. However at this moment it is not clear what the 'Urban Development' will be? Obviously there is some great potential for new rumours and bar chat.
We suspect the regulars at the station PMU bar will need a new venue for their daily glass of fendent and flutter on the ponies.
The new Le Châble train station will be ready for December 2018.
https://www.roddywillis.com/wp-content/uploads/2018/04/the-big-hole-1030x773.jpg
773
1030
Roddy Willis
https://www.roddywillis.com/wp-content/uploads/2018/04/RoddyWillis-logo.png
Roddy Willis
2016-11-24 06:00:45
2021-02-01 08:42:33
Verbier Insider | Secret Submarine Base