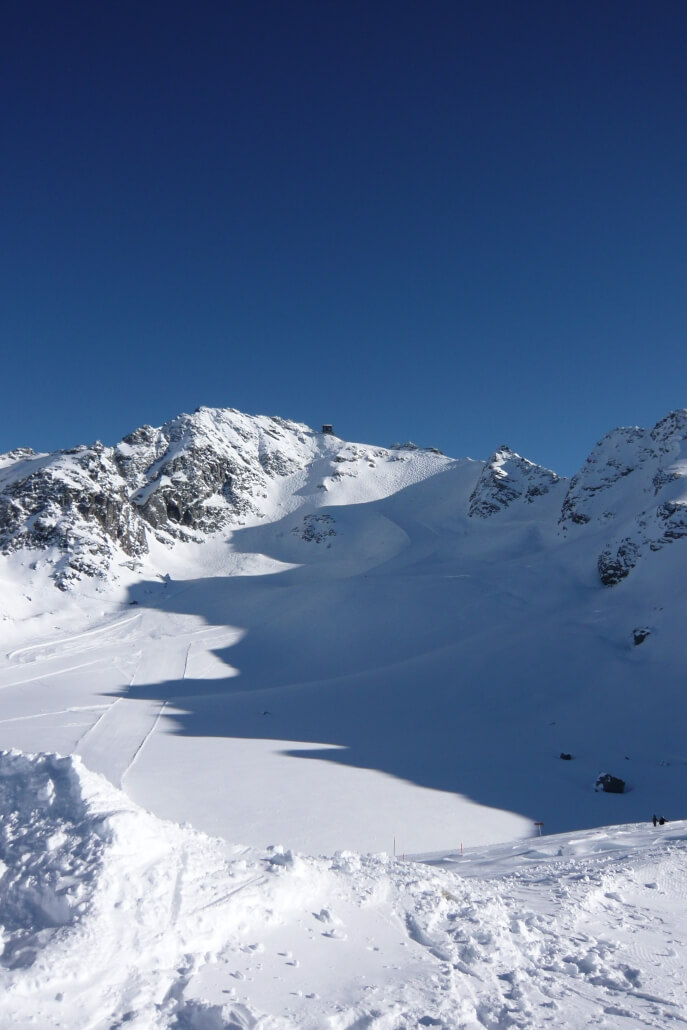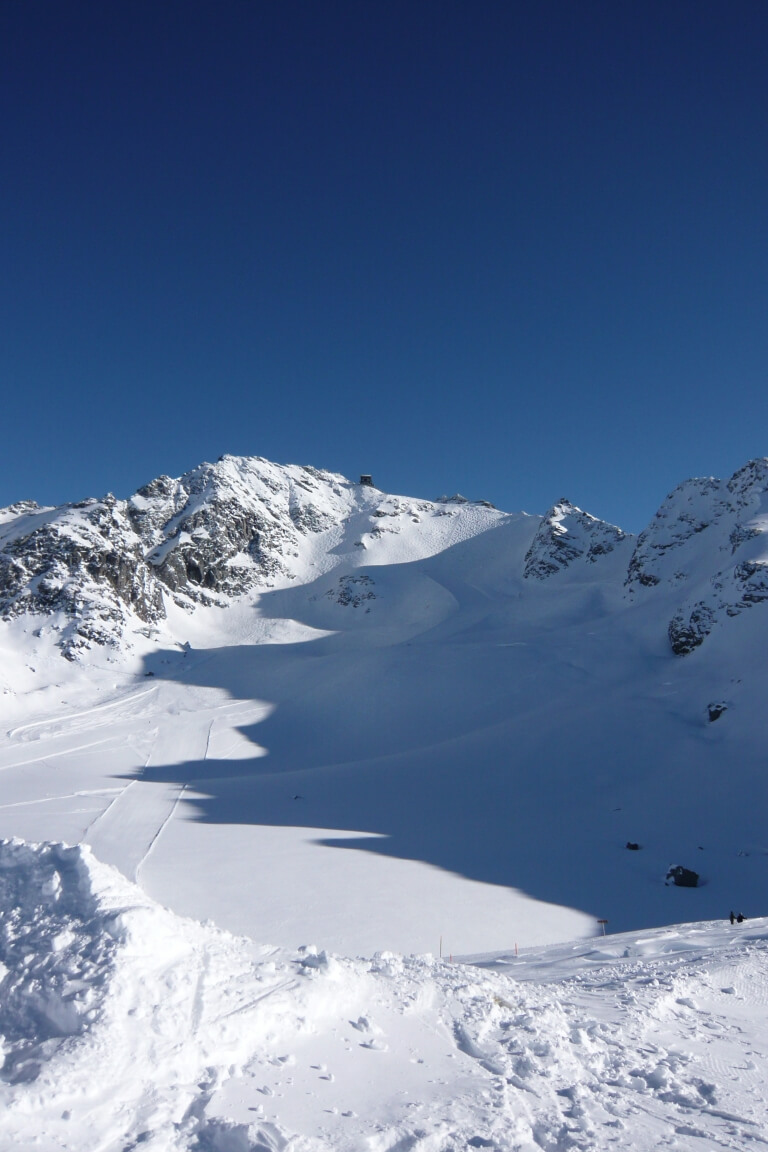 Mont Fort Verbier
Mont Fort is the highest point of the Verbier ski area. It is popular for skiing in winter and in the summer for sight-seeing and mountaineering. From the top on a clear day it is possible to see the Matterhorn, Dent d'Hérens, Grand Combin and Mont Blanc:
Mont Fort Skiing
Many glaciers throughout Europe are retreating due to climate change. The Tortin Glacier on Mont Fort in Verbier has not escaped the effects of a warming planet.
Over the last 30 years the size and shape of the ski pistes on Mont Fort have changed considerably. The changing geography of the glacier has affected skiing in many ways.
Mont Fort Ski Pistes
The ski pistes on Mont Fort have reduced in size and number plus changed directions. There were in the past several pistes in the winter. One piste headed in the direction of the itinerary to Gentianes Tortin. The other piste headed back to Col de Gentianes.
It was previously possible to ski from the summit of Mont Fort back to the Mont Fort cable car. So, this is no longer possible and access to the cable is via the recently built replacement Gentianes drag lift.
Has skiing Mont Fort become harder?
The top section of the Mont Fort piste has become steeper as the glacier has retreated and the entrance to the marked piste has become more technical and in busy Verbier holiday periods can be tricky to navigate.
Mont Fort Summer Skiing
Until 1999 there was summer skiing in Verbier on the Mont Fort Tortin glacier. So, in 2014 TeleVerbier removed the last remnants of the old Gentianes drag lifts used for summer skiing. And a new shorter drag lift was installed to take skiers back up the cable car.
However, in July 2013, the freakish weather enabled TeleVerbier to open for a weekend of summer skiing.

Mont Fort Speed Skiing
The last XSpeedSki event held in Verbier was in 2013. An additional ramp was built at the top to enhance chances of setting a new speed record. However, the succession of recent hot summers has melted large areas of the Mont Fort glaciers. It is now no longer possible to build the Verbier speed skiing course. The additional ramp for the event has been removed.
Mont Fort Statistics
Summit Altitude: 3330 meters
Destination: Gentianes  2900 meters
Length of ski run: 1750m
Altitude difference: 350 Meter
Maximum gradient: 40% (steep)
Level of difficulty: very difficult (mogul slope)
Let me know if you want some help conquering Mont Fort!
https://www.roddywillis.com/wp-content/uploads/2019/05/Happy-Ladies-after-skiing-Mont-Fort.jpg
1355
2048
Roddy Willis
https://www.roddywillis.com/wp-content/uploads/2018/04/RoddyWillis-logo.png
Roddy Willis
2019-05-17 18:30:55
2023-02-28 10:44:52
Mont Fort