Telemark – Racing Psychology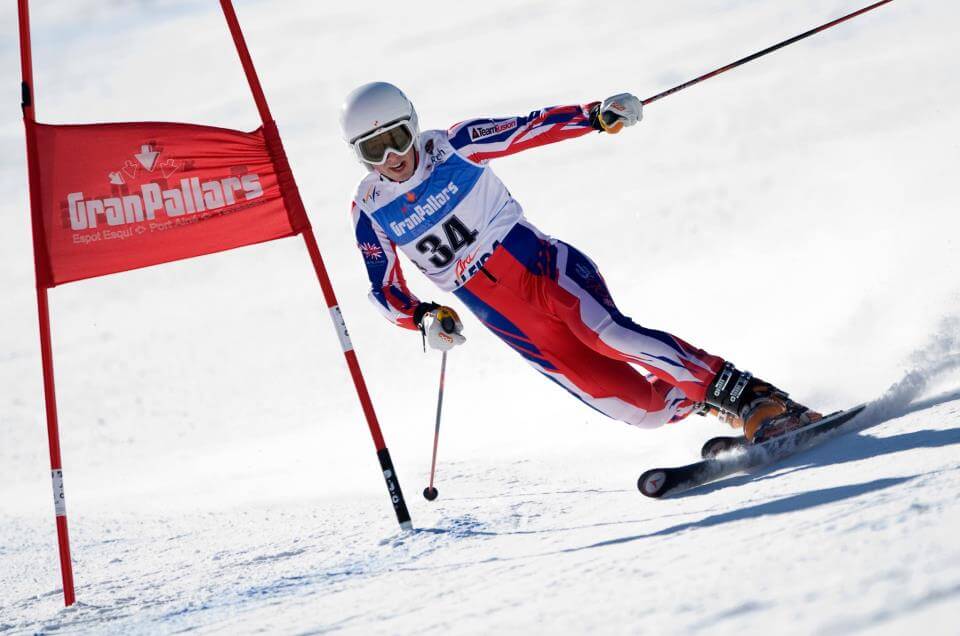 Competing at a top level in any sport provides challenges for the performer both physically and psychologically. In snowsports the psychological factor is too often overlooked by athletes.
In telemark racing there are many mental barriers that one has to overcome in order to perform optimally. Unlike conventional alpine racing there are many different aspects to the race, if you look at the flagship FIS race, the Telemark Classic event there are three different 'disciplines' all combined into one race: starting off with a typical GS, there will be a jump somewhere along the way which a certain distance has to be cleared in order not gain any penalty points. Following this, usually toward the end of the course there is a 360 degree banked turn followed by a skating section lasting anything from 45 seconds to a few minutes. This is a very brief description of a very complex set of events – all happening within a 2 – 4 minute period.
At a recreational skier it is difficult to imagine some of the psychological demands put upon elite racers. In my mind there are two issues that are constantly affecting our performance on the mountain:
'Concentration' – this is the mental quality to focus on the task. At World Cup races there are many distractions which you have to put to the back of your mind, things like what opponents are doing, public announcements and many other surrounding distractions. Concentration is a personal quality which people learn to develop in different ways. For me this has taken some time – but during this last season I have learned to switch everything off and focus purely on the race.
'Control' is the ability to deal with and maintain ones emotions. One of the emotions that effects a lot people at the start of a race is anxiety. It comes in two forms: physical (butterflies, sweating, needing the toilet) and mental (worry, confusion and lack of concentration). This becomes easier to control with experience – I vividly remember almost soiling my race suit at the start of my first World Cup race! As confidence grows anxiety levels are reduced. One technique the team practices in the off-season is mental imaginary: visualising pervious good performances and reminding ourselves how they felt and also imagining various courses and how we would cope with them. This can be done anywhere, in the car, on the treadmill (or in my case during university lectures)!
Another area of emotion that is constantly affecting our performances in ski racing is 'arousal.' Going back my A-Level P.E, quite a few years ago, I recall the inverted-U model of arousal which very simply illustrates how low levels of arousal will result in a performance below par because the skier is not psyched up. As arousal increases so does performance, up to a certain point where performance drops off due to 'over-arousal'. Getting the right balance right can be issue sometime. An example of this was at the final World Cup race of the season, held in La Plagne. After a long, hard two weeks racing everyone was feeling the strain physically and mentally but knew there was one more race left. For this reason it was hard for many racers get psyched enough to really get in the 'zone'. As it happens I finished with my best result of the season!
It's clear that psychology plays an important role in skiing at every level so next time you're on the hill think about what is going through your mind?
https://www.roddywillis.com/wp-content/uploads/2018/04/jack-harvard-taylor.jpg
636
960
Roddy Willis
https://www.roddywillis.com/wp-content/uploads/2018/04/RoddyWillis-logo.png
Roddy Willis
2013-11-13 08:07:17
2021-02-01 08:42:36
Telemark – Racing Psychology